DO YOU RECOGNIZE YOURSELF IN THIS?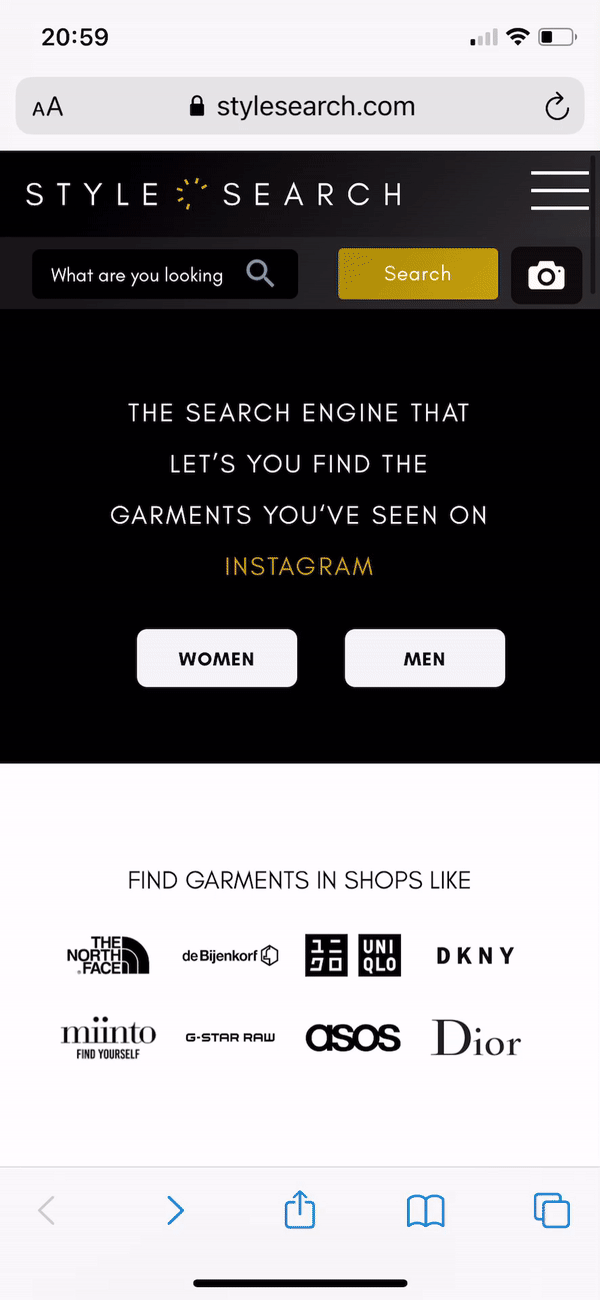 I get a lot of questions from my followers about where I bought certain products. I want to engage with my followers and don't disappoint them, but at the same time I don't have the time to answer them all
I struggle making money doing what I love to do, which is creating cool content
Our A.I.-powered platform makes it easy for your followers to find and shop the exact or similar-looking garments you're wearing in your social media looks.
With our Creator app, you'll get your own page on StyleSearch where you can earn sales commissions on purchases made through your looks and commissions every time someone views your look on our platform.
StyleSearch takes care of the hard work, leaving you with more time to create amazing content that your followers will love.
Sign up today and take your monetization game to the next level!
SO WHAT ARE YOU WAITING FOR, DOWNLOAD THE STYLESEARCH CREATOR APP NOW!